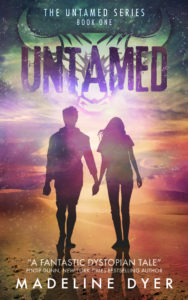 Welcome to the online home of author Madeline Dyer!
I write fantasy, science fiction, and dystopian novels–as well as the odd dark fairy tale novella, from time-to-time. For info on my books, including my dystopian fantasy Untamed Series, please go here.
Take a look at my blog, and don't forget to sign up to my mailing list to receive the latest updates straight to your inbox.
I'm Currently Working On…
The final book in the dystopian fantasy Untamed Series.
My Latest Release
A Dangerous Game (dystopian standalone set in the Untamed world) – November 28, 2017.
SaveSave