Welcome to the online home of author Madeline Dyer!
I write fantasy, science fiction, and dystopian novels for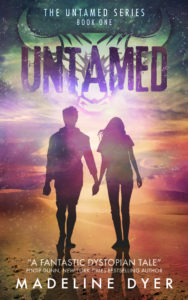 teens–as well as the odd dark fairy tale novella, from time-to-time. For info on my books, including my dystopian fantasy Untamed Series, please go here.
Take a look at my blog, and don't forget to sign up to my mailing list to receive the latest updates straight to your inbox.
I'm Currently Working On…
A new YA apocalyptic manuscript…
The final book in the dystopian fantasy Untamed Series.
My Upcoming Releases
A Dangerous Game (dystopian standalone set in the Untamed world) releases November 28, 2017.