So, rabbits are one of my favourite animals. I've always liked them, and since I was about seven years old, I've nearly always had a pet rabbit.
This is Sidney (trying to stuff as much grass into his mouth as possible):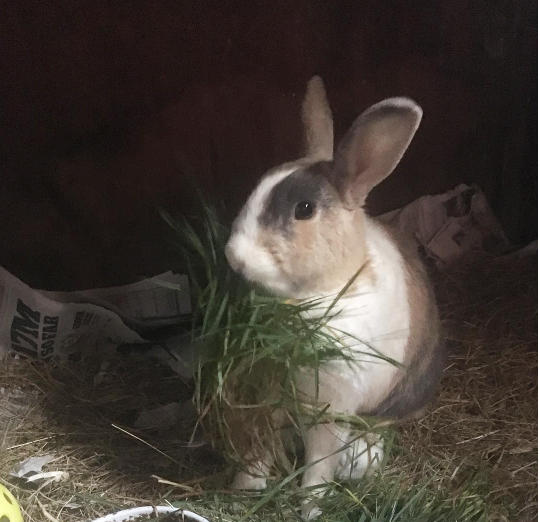 Isn't he cute? He's a Harlequin Dutch, in case you were wondering.
Now, yesterday, my novella, "The Curse of the Winged Wight", released in an anthology called Ever in the After: 13 Fantasy Tales (an anthology which is already a #1 bestseller on Amazon in multiple categories!). And this book is a collection of 13 fantasy tales, written by 13 authors. I've read a couple of the other stories in this anthology, and they're sooooo good. I can't wait for you all to grab your copies!
But you're probably wondering what on earth this has to do with rabbits…. And, there'll probably be a few of you who've already worked out exactly what this has to do with rabbits (and no, that story doesn't have anything to do with rabbits… Well, it's not supposed to). Have I confused you yet? 😉
Well, imagine my surprise when I received my copy of the anthology a week before its release, and discovered that my love of rabbits had somehow crept (or should that be hopped?) into the story…
The title was no longer "The Curse of the Winged Wight" but rather…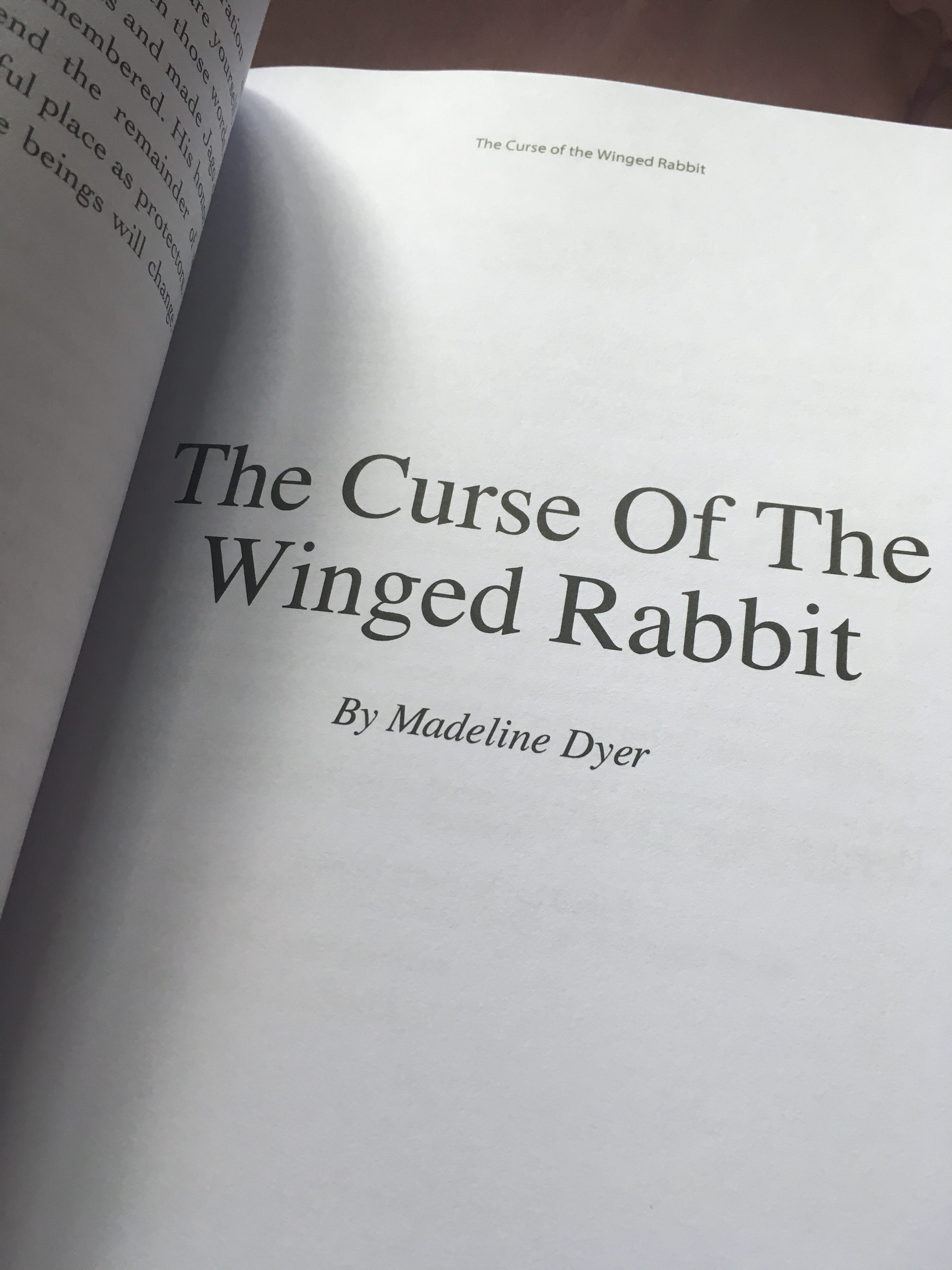 !!!!!
Weird, huh? I guess that's Sidney trying to get a leading role in one of my stories… Though why he'd want to be linked to a curse I don't know…
The actual story in this anthology is "The Curse of the Winged Wight"–it's just the title that was mistyped. So, if you're looking for a rabbit, then I don't think you're going to find one (unless you interpret it as a metaphor for something?).
This error was corrected before the release day (which was yesterday). But the first paperback copies of Ever in the After to be printed have this mistake in, including the copies for sale at Comic Con. I believe there are around 200 out there altogether–so if you've got one of these where there's a mysterious winged rabbit mentioned in the title who doesn't actually appear in the story, then you've got a collector's limited edition copy!
Exciting, right? I should totally get some bunny bookmarks printed or something…
Please hop on over and grab a copy of Ever in the After now, and please do read "The Curse of the Winged Wight", my new fairy tale novella:
In this gothic fairy tale novella, inspired by Charles Perrault's "The Sleeping Beauty" (1697), sixteen-year-old Rosanna Mapleven must rescue the evil fairy that possesses her, or she will succumb to a deadly curse.
And the best part is that this is a charity anthology and 100% of the proceeds go to Lift4Austism.