I'm so excited to reveal the cover for my new book, A Dangerous Game!
This is a standalone YA dystopian romance, set in the same world as my Untamed series (though with different main characters and a whole new plot). The release is November 28th!
About A Dangerous Game
LOVE WAS NEVER SUPPOSED TO BE EASY…
All her life, Keelie Lin-Sykes has known what she wants: to protect her brother and sisters by killing as many of the soulless Enhanced Ones as she can. Oh, and to have fun while she's doing it. After all, hiding in a secret Untamed community, while the group's Seer warns them of danger, shouldn't mean that life can only be serious, right?
But, when a face from her past suddenly–and secretly–shows up, Keelie's catapulted back into the very world she's been trying to escape from for the last ten years: a world full of guilt, lies, and…love. And the deeper Keelie gets into this world, the bigger the risks become.
Now, Keelie must deceive those she values most in order to protect them, even though her actions will destroy everything she knows and haunt her family forever. But she can't ignore her feelings–not again. And Keelie will do anything to be with the man she loves.
"Dyer gives us a strong heroine, high stakes, vivid world-building, and gorgeous writing all wrapped up in one package… What more could you ask for?" — Kelley York, author of OTHER BREAKABLE THINGS.
And isn't the cover stunning?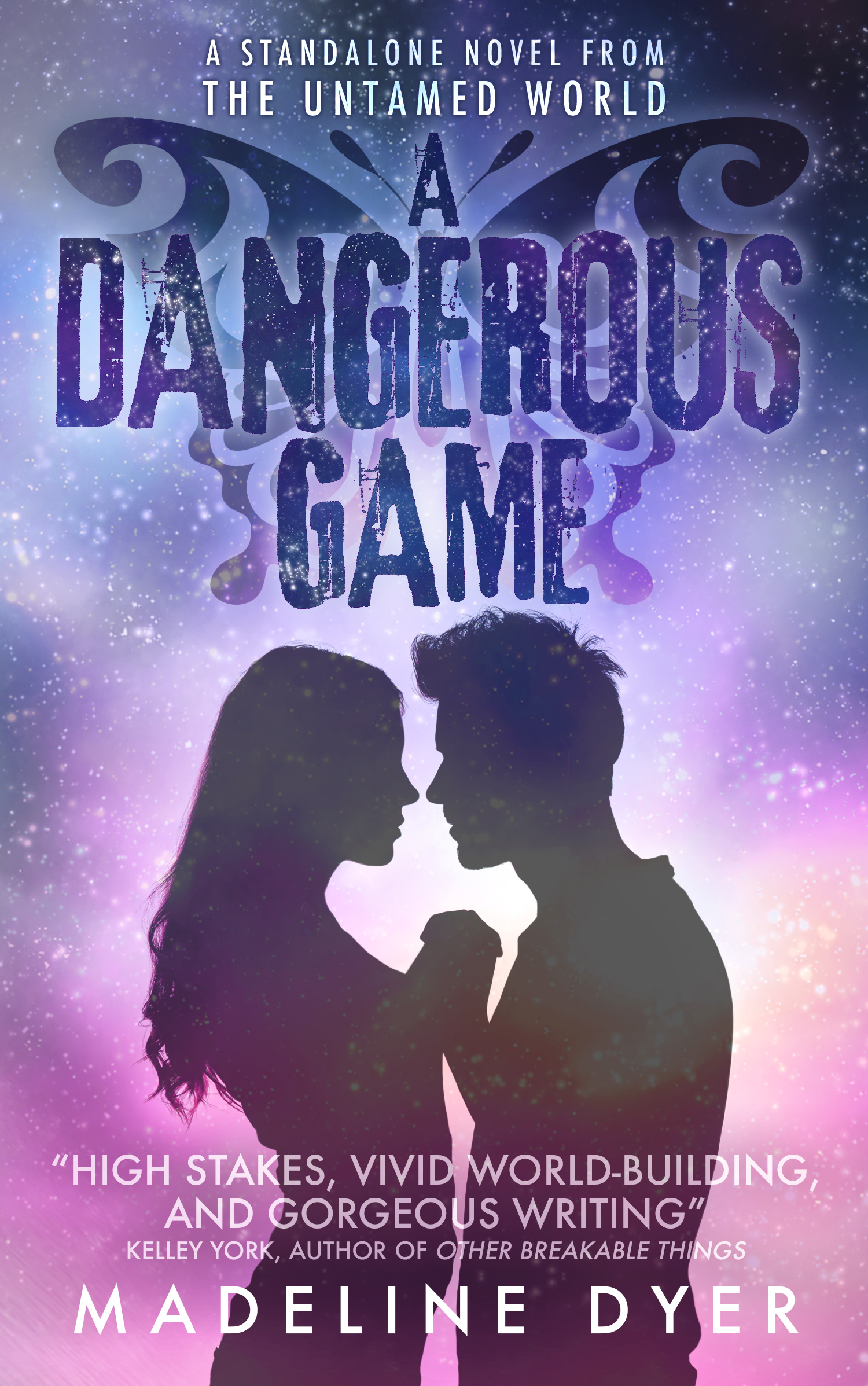 It was designed by the amazing Molly Phipps at We Got You Covered Book Design, and she'll also be doing the interior design for the paperback and ebook too!
The ebook of A Dangerous Game currently is available for just $0.99/£0.99! Hurry, that offer only runs until release day, so pre-order now at Amazon or another retailer.
SaveSaveSaveSaveSaveSave