A selection of bestselling YA ebooks available NOW (February 15th, 2017) for $0.99/£0.99 each! Each of these deals is time-limited, so hurry!
Untamed by Madeline Dyer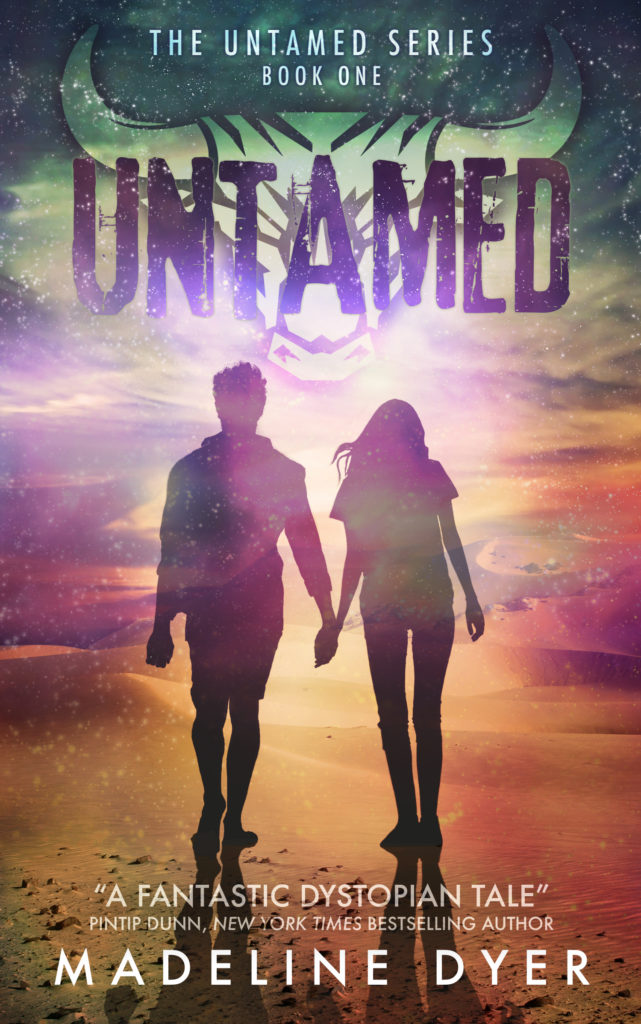 In a world where addiction is encouraged, one girl must fight to stay clean… 
As one of the last Untamed humans left in the world, Seven's life has always been controlled by tight rules. Stay away from the Enhanced. Don't question your leader. And, most importantly, never switch sides–because once you're Enhanced there's no going back. Even if you have become the perfect human being.
But after a disastrous raid on an Enhanced city, Seven soon finds herself in her enemy's power. Realizing it's only a matter of time before she too develops a taste for the chemical augmenters responsible for the erosion of humanity, Seven knows she must act quickly if she's to escape and save her family from the same fate.
Yet, as one of the most powerful Seers that the Untamed and Enhanced have ever known, Seven quickly discovers that she alone holds the key to the survival of only one race. But things aren't clear-cut anymore, and with Seven now questioning the very beliefs she was raised on, she knows she has an important choice to make. One that has two very different outcomes.
Seven must choose wisely whose side she joins, for the War of Humanity is underway, and Death never takes kindly to traitors.
"A fantastic dystopian tale. Highly recommended for fans of strong heroines and intriguing sci-fi worlds." Pintip Dunn, New York Times bestselling author
Price: $0.99 (USD) / £0.99 (GBP) / $0.99 (CA) / $0.99 (AU) / ₹65.00 (INR)
Buy eBook: Amazon / iBooks / Nook / Kobo / Google Play 
---
2. Architects of Destiny by Amy Duboff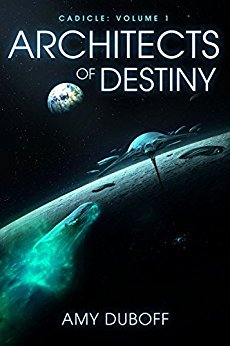 Join the TSS! See the galaxy. Travel to alternate dimensions. Try not to get killed.
Cris Sietinen, heir to the most influential High Dynasty in the Taran empire, was born with rare telekinetic gifts–abilities he refuses to ignore, regardless of the governing Priesthood's decrees. Determined to be true to himself, and test the limits of his abilities, Cris escapes his stifled life of business and politics on Tararia to begin a new life exploring the stars.
When Cris unexpectedly receives an invitation to join the Tararian Selective Service (TSS), the only organization to offer an official telekinesis training program, a new future awaits. It's his dream opportunity to be among people like himself, free from the Priesthood and political objectives. Except, Cris' path was designed, and he's right where the Priesthood wants him.Architects of Destiny is the first installment in the Cadicle series, a modern-day space opera epic in the spirit of Heinlein, Herbert, and McCaffrey. This fast-paced space adventure with intrigue, coming-of-age, and romance is a short prequel to the defining events in Tararia's history in the ensuing years.
"Rich setting, engaging characters. Loving this series!"   – M. D. Cooper, author of the bestselling Intrepid Saga series
Price: $0.99 / £0.99
Buy eBook: Amazon
---
3. Distant Dreams by Alicia Rades.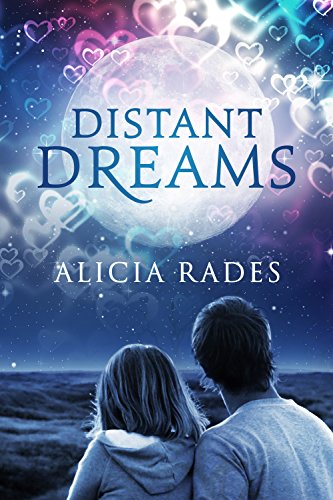 Kai Watson is only 16, but she's never had a real dream in her life. Each night, she leaves her body, travels to a new location, and adds the sites she sees to her "dream book." When she witnesses the brutal murder of upperclassman Darla Baxter while astral traveling, Kai is determined to stay out of it. She never saw the murderer's face, and who would believe her anyway?
Now Kai has lost her ability to astral travel, and she's forced to relive the murder each night in a nightmare. With no word on Darla's body, Kai decides to take the mystery into her own hands to find closure and get back to her travels. As she searches for answers, she continues to bump into Darla's brother, Collin. Can she catch the killer and still open her heart to Collin, or will she lose her gift forever?
Price: $0.99 / £0.99
Buy eBook: Amazon
---
4. Wilder by G. K. DeRosa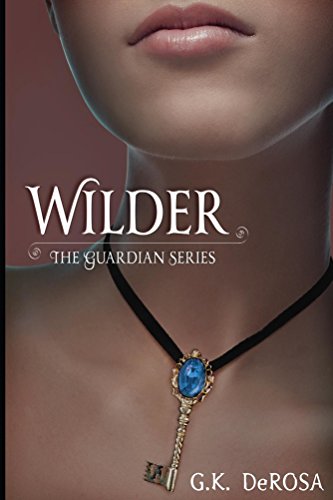 Two mysterious, gorgeous brothers. One typical high school girl. A key that unlocks a family secret…
All that Celeste Wilder ever wanted was to find someone who would sweep her off her feet like she had seen in countless romantic movies. When she meets the gorgeous and mysterious Constantin brothers her senior year of high school, she gets much more than what she had bargained for. As they introduce her to an exciting supernatural world that she never imagined existed, she makes a startling discovery about her own family legacy and is forced to make a decision that will change her life forever.
A must read for fans of Vampire Academy, Twilight and The Vampire Diaries!
Wilder is the first book in The Guardian Series, a gripping supernatural tale for lovers of urban fantasy and paranormal romance sure to keep readers on the edge of their seat and up way past their bedtime.
Price: $0.99 / £0.99
Buy eBook: Amazon
---
5. Tea and Dark Chocolate by Debbie Manbur Kupfer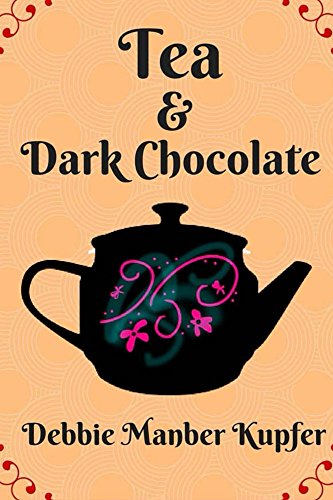 Meet a cat called Cecilia, a disgruntled android named Doris, and a weasel called Popgoes and discover that with enough Tea and Dark Chocolate you can achieve anything.
A Collection of Flash Fiction and Poetry from the author of P.A.W.S.
Buy eBook: Amazon
---
6. Destiny by Cindy Rae Hale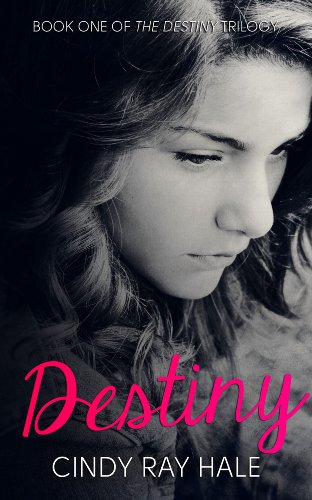 Destiny Clark, a young Mormon girl living in Tennessee, is wildly infatuated with Isaac Robinson, the headmaster's son at her Baptist high school. When they're cast together in the school's production of Les Misérables, Destiny is horrified to find that she has to be publicly humiliated by acting out her true feelings of rejection onstage.
As their rehearsals begin, Destiny realizes the unimaginable: Isaac has developed deep feelings for her despite their religious differences and the fact that he has a girlfriend.
But will they be able to find their place amongst the backbiters of their ultra-conservative world?
Weaving around Destiny and Isaac's alternating viewpoints, Destiny is the first book in a series inspired by the characters of Les Misérables and explores heartbreak, self-discovery, intolerance, and love.
Price: $0.99 / £0.99
Buy eBook: Amazon
---
7. Hidden Magic by Stephany Wallace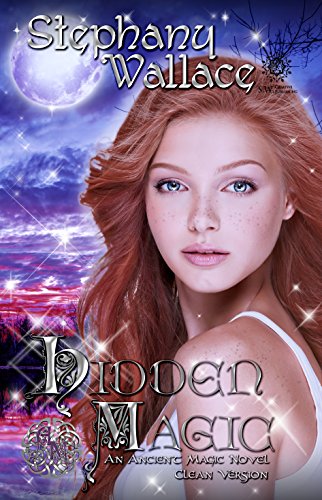 How would you feel if you discovered magic was real, and the kind of powers that until now you've only read about are actually part of this world?
Cynwrig "Cyn" Bressall is a Celtic warrior with the unique ability to harness and wield Druid magic in a way never before seen. Making him the only Druid Warrior to ever exist. After surviving a horrible night that began the extinction of his race, Cyn has spent the last two thousand years searching for the only man that can lead the Order of the Druids and mend the scars marring his soul. Instead, his quest leads him to a woman whose essence is unlike anything he's ever felt.
Orphaned as a baby and raised by her loving but over protective grandfather, twenty-three year old Briana "Bri" Anwell has led an isolated life. Friendless and stuck in a job with no prospect, the self proclaimed flower child finds solace in her only friends. Books. And imagines an adventurous life in a magical world where anything is possible.
So when a sexy stranger suddenly appears in her world as though he stepped out of her favorite story, she dismisses him as a figment of her imagination. But soon she realizes he's so much more than he seems.
He signifies everything she's fantasized about, but is there a place for her in his extraordinary world?
Price: $0.99 / £0.99
Buy eBook: Amazon
---
8. Marked by T. L. McDonald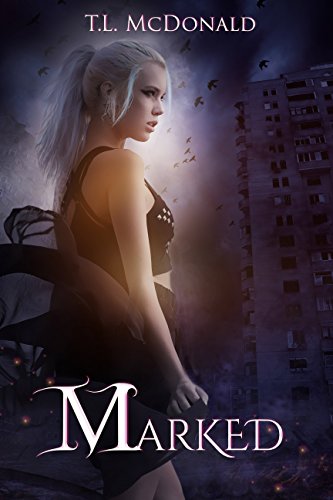 'There's something terribly wrong with his eyes. My mind struggles to rationalize what I'm seeing and I tell myself that it's just a trick of the light, or that maybe I'm hallucinating due to the crushing amount of fear I'm feeling, because when I look at them, all I see is darkness. Deep dark voids that threaten to swallow me whole.'
When 17 year old Hanna Harper agrees to see a local band at The Iron Knife Club with her two best friends, she has no idea her life is about to change forever and that everything she thought was impossible…isn't.
Marked with a mystical symbol by a dying boy, she's thrust into a world she never imagined existed where her eyes are opened to the reality that fallen angels are very real, and very dangerous. And with just one look from their soulless black eyes, they can take everything from you.
And now, because of the symbol and the secret it contains, a secret she must protect at all costs, those black eyes have set their sights on her.
Price: $0.99 / £0.99
Buy eBook: Amazon / Nook / iBooks / Kobo / Smashwords
---
9. Connected by Kat Stiles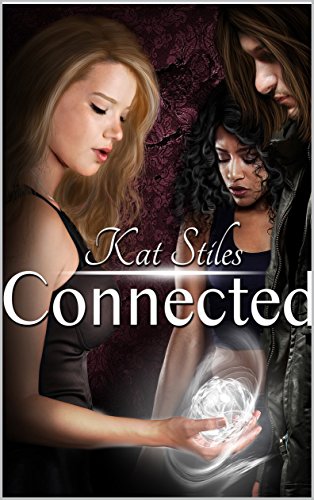 Strange things are happening in Cannondale…
High school is hard enough, Em knows. Her freshman year introduced her to all the cliques, annoying teachers, and tough homework assignments. But discovering you have super powers and not knowing how to control them is a whole new level of complicated.
Thankfully, Em isn't alone. Her best friend Roz starts having unusual dreams that come true, and Tommy, Em's secret crush, can hear the softest whispers in class.
A romance blossoms with Tommy. But just as things are looking up, people start dropping like flies. A telepathic serial killer is on the loose and only Em and her friends have a hope of stopping him.
Or do they? If they don't figure out the killer's identity soon, one of them could be next.​
Filled with first love, friendship, and a touch of mystery, Connectedis a fun young adult paranormal super powers novel. Fans of BeSwitched, Diary of a Teenage Superhero, and Grounded will enjoy Connected.
Price: $0.99 / £0.99
Buy eBook: Amazon
---
10. Between Families by Karin Mitchell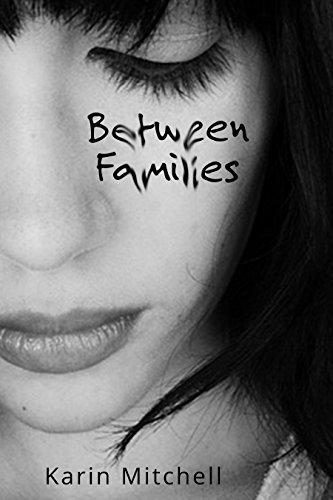 12-year-old Seffra knows that her drug-addicted mother isn't perfect, but they're family and love each other. Sometimes love isn't enough, though, and when Seffra moves into an institution, a center with kids from all kinds of backgrounds, she gets a reality check and struggles to accept the control the institution exerts over her every decision.
This realistic account examines institutionalization, shame, sexual abuse, family, and identity and calls attention to the struggles that children of parents with addictions face.
Price: $0.99 / £0.99
Buy eBook: Amazon
---
13. Teeth of the Gods by Sarah K. L. Wilson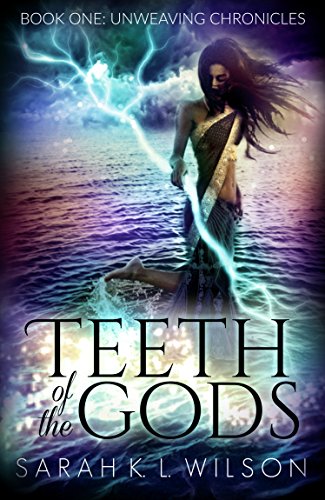 Her world is unraveling – and she's the reason why.
Adventurous Tylira is trapped in a life she didn't choose and destined to be chained to an enemy general.
When she is summoned to Al'Karida she knows two things will happen: she will witness the beginning of the race for the Teeth of the Gods, and she won't be one of the racers.
Or will she? Because Tylira isn't exactly the kind of girl who listens to other people's advice. She thinks she can figure out her own way to tap into her potential, and the race is just a bit too tempting to resist.
But with every move Tylira makes things seem to unravel more and more…
Can Tylira escape the future everyone else wants for her or will she destroy everything in her attempt to be free?
Price: $0.99 / £0.99
Buy eBook: Amazon