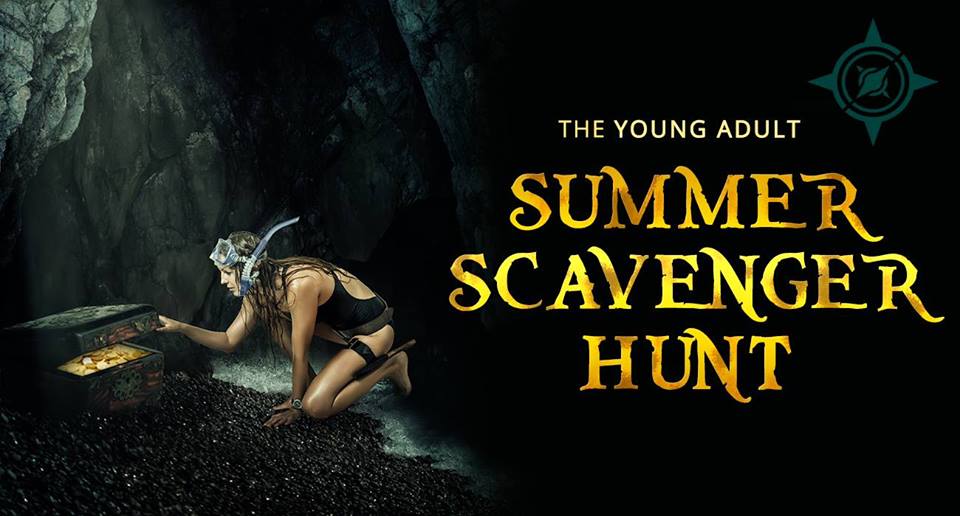 Welcome to stop #102 on the The Young Adult Summer Scavenger Hunt! I'm Madeline Dyer, and I'll be host for this part! 
So, hidden somewhere on this page is my secret word. It'll be bolded and ALL CAPS–this is the 102nd word of the short story. To enter the YA summer Scavenger Hunt, you must find all 200 words for the short story (in order), write down the short story, and then enter the giveaway with the completed story HERE. The winner will win a $500 Amazon gift card!
To learn more about the hunt and how it works, check out this other post here, which also contains a list of all participating authors (and their numbers). Remember I'm number 102, so the secret word on this page (in bold and caps) is the 102nd word in the short story.
The YA Summer Scavenger Hunt runs from June 1st to June 7th, though posts (like this one) may go up a few days early!
---
About Madeline Dyer (plus scroll down to win books!)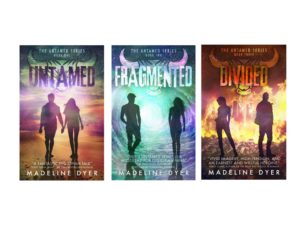 MADELINE DYER lives on a farm in the southwest of England, where she hangs out with her Shetland ponies and writes young adult books—sometimes, at the same time. She holds a BA Honors degree in English from the University of Exeter, and several presses have published her fiction. Madeline has a strong love for anything dystopian, ghostly, or paranormal, and she can frequently be found exploring wild places. At least one notebook is known to follow her wherever she goes. Her debut novel, Untamed, examines a world in which anyone who has negative emotions is hunted down, and a culture where addiction is encouraged. Her second novel, Fragmented, released in September 2016, and will be followed by Divided in July 2017.
---
Facts about Madeline: 
Madeline signed her first book deal with a publisher when she was 19!
She has a tendency to walk really quietly and has had quite a few close encounters with wild animals because of this! (Pumas, foxes, and snakes…)
Although Madeline doesn't like hot weather at all, summer is one of her favourite times of year as that's when the flowers all BLOOM.
---
About Madeline's debut novel, Untamed!
Only $0.99 today!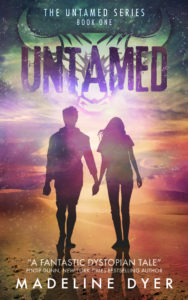 ADDICTION. SURVIVAL. BETRAYAL.
In a world where addiction is encouraged, one girl must fight to stay clean…
As one of the last Untamed humans left in the world, Seven's life has always been controlled by tight rules. Stay away from the Enhanced. Don't question your leader. And, most importantly, never switch sides–because once you're Enhanced there's no going back. Even if you have become the perfect human being.
But after a disastrous raid on an Enhanced city, Seven soon finds herself in her enemy's power. Realizing it's only a matter of time before she too develops a taste for the chemical augmenters responsible for the erosion of humanity, Seven knows she must act quickly if she's to escape and save her family from the same fate.
Yet, as one of the most powerful Seers that the Untamed and Enhanced have ever known, Seven quickly discovers that she alone holds the key to the survival of only one race. But things aren't clear-cut anymore, and with Seven now questioning the very beliefs she was raised on, she knows she has an important choice to make. One that has two very different outcomes.
Seven must choose wisely whose side she joins, for the War of Humanity is underway, and Death never takes kindly to traitors.
Paperbacks: Amazon US  |  Amazon UK  |  The Book Depository |  Waterstones  |  Books-A-Million  
eBooks: Amazon  |  iBooks  |  Barnes & Noble  |  Kobo  
Check out the book trailer!
Untamed is only $0.99 today! Amazon  |  iBooks  |  Barnes & Noble  |  Kobo
---
Bonus Giveaway
In addition to the super big $500 Amazon gift card giveaway that you can win by finding all the words for the secret short story, I'm running my own one too! One lucky reader will win a set of signed Untamed/Fragmented/Divided bookmarks (3 bookmarks in a set)! And it's open internationally!
To enter, use the rafflecopter below!
Winners will be picked at random and notified at the end of the YA Summer Scavenger Hunt.
---
So, above you should've found my secret word (number 102). If not, here it is again: BLOOM
Looking for word 101? Head over to L.C. Hibbett's site.
Looking for word 103? You'll find it at Katie John's website.
And don't worry if you can't find every single word, or an author hasn't got their post up at the time when you're looking, as you're allowed to enter the secret legend with up to three blank spaces.