I am so excited to announce that UNTAMED and FRAGMENTED have both made the nominations lists  for this year's Summer Indie Book Awards!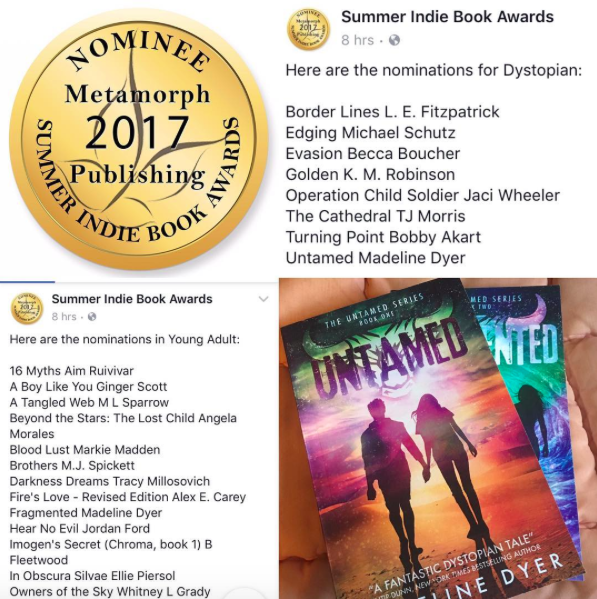 UNTAMED is up for Best Dystopian, and FRAGMENTED for Best Young Adult Novel!
I believe voting takes place over the summer, with winners being announced in early September.