Hi friends!
Untamed officially released on all platforms yesterday, and to celebrate it's available for $1.99 or £1.99 until the end of the month!
You can grab a copy at Amazon, Apple/iBooks, Barnes and Noble, Nook, Kobo, Scribd, or Inktera!
I also spotted Untamed hanging out on the Amazon UK bestseller list this morning, at #91 for YA dystopians, and #3 for Hot New Releases!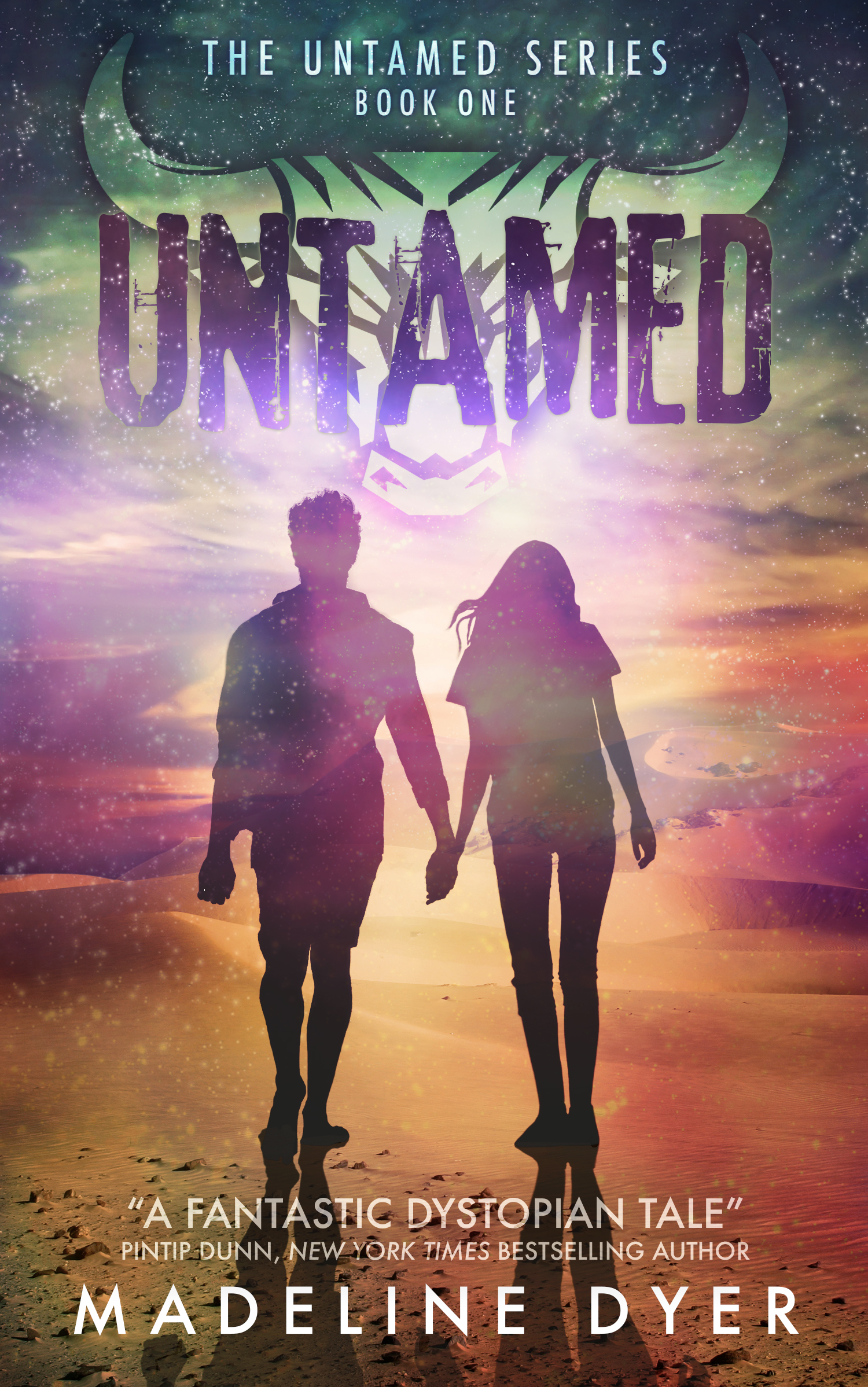 About Untamed: 
"A fantastic dystopian tale. Highly recommended for fans of strong heroines and intriguing sci-fi worlds." — Pintip Dunn, New York Times bestselling author
As one of the last Untamed humans left in the world, Seven's life has always been controlled by tight rules. Stay away from the Enhanced. Don't question your leader. And, most importantly, never switch sides–because once you're Enhanced there's no going back. Even if you have become the perfect human being.
But after a disastrous raid on an Enhanced city, Seven soon finds herself in her enemy's power. Realizing it's only a matter of time before she too develops a taste for the chemical augmenters responsible for the erosion of humanity, Seven knows she must act quickly if she's to escape and save her family from the same fate.
Yet, as one of the most powerful Seers that the Untamed and Enhanced have ever known, Seven quickly discovers that she alone holds the key to the survival of only one race. But things aren't clear-cut anymore, and with Seven now questioning the very beliefs she was raised on, she knows she has an important choice to make. One that has two very different outcomes.
Seven must choose wisely whose side she joins, for the War of Humanity is underway, and Death never takes kindly to traitors.
Find Untamed: Amazon, Apple/iBooks, Barnes and Noble, Nook, Kobo, Scribd, Inktera
Note: With the second edition now out, Amazon is in the process of transferring the reviews from the first edition (published by Prizm Books) to the second edition (published by Ineja Press). At the moment, all of the Amazon reviews apart from those on the UK Amazon site have transferred. Additionally, reviews at Barnes and Noble have also transferred, but the reviews at the other platforms (such as iBooks and Kobo) have been lost. If, once you've read Untamed, you'd consider leaving a review on the new edition, that would be fabulous, and I'd be ever so grateful. (Just make sure the book you leave the review for has he new cover, and not the old one!) Thank you!
---
And in case you haven't already seen the gorgeous new cover for Fragmented, book two in the Untamed Series, here it is!
Isn't it beautiful? It sums up Fragmented perfectly! The new edition of Fragmented should be available to purchase within a few weeks.
That's all for now, and I hope you'll grab yourself a copy of Untamed for £1.99/$1.99 if you haven't yet read it.
Find Untamed: Amazon, Apple/iBooks, Barnes and Noble, Nook, Kobo, Scribd, Inktera
Thank you for all your support,
Madeline