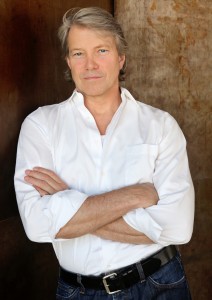 What exactly do you write? (Fiction? Genre? Novel? Short story? Series? Technical or nonfiction? Articles? Reviews?)
I write fiction. Thrillers. Suspense mysteries. Novels.
How would you describe yourself in a short third person bio?
Douglas Wickard comes from a small farm town in Ohio. Most of his Life he has lived in New York City or Los Angeles. He has created musicals for Broadway, written screenplays, television pilots and now is focusing on his career as a novelist. A PERFECT HUSBAND is his debut novel. He has a dream to one day see his musical WAITING hit the Broadway stage.
What made you initially want to write? Has your motivation changed since then?
Reading was an escape for me when I was young. The written word on a page held a magical fascination. The ability to transport people with words, action, conflict, drama was thrilling. It inspired me to want to write. I started when I was still in grade school. Short stories, plays, songs. It was always a hobby. Although, I always wanted to write, full-time and live that kind of life, I didn't have the confidence. It seems most of my younger years was spent trying to find encouraging words from others instead of just doing it. Now, it's all I care to do. Those moments of reflection, building a character, a scene and transcribing it all down on paper is as natural to me as breathing now.
What do you think is the most important part of writing?
The commitment to sitting your bum down every day and doing it.
Tell us an interesting fact about you.
The development of my female character Sami Saxton in A PERFECT HUSBAND was quite a realization. Many women are applauding my writing that I was able to so convincingly, completely get into the head of a female character so believably. I feel she is my feminine alter-ego. And, I have had to accept that emotionally I tend to take a feminine perspective on life. That was a shock. Now, I embrace it. I embrace Sami even more because of this life-changing understanding.
Do you have a day-job, (other than writing)?
Yes. Most of my Life I have had a full-time job. I work in the hospitality industry. It sort of kidnapped me when I first moved to New York City. I fell into it. The goal now though is to write full time without the need to work outside my home.
Do you prefer a physical book or an ebook? Why?
Both. I'm new to the whole Kindle, Nook thing. I always bought my books hardback. I like having books around me. It's comforting. But, I have to admit, I love the ability to transport many books in one little compact component. My book was published by Untreed Reads in only Ebook format. So I ran out and bought my family Kindles for Christmas.
​Are you a self-published author/indie author or did you go down the 'traditional' publication route? Why?
​I'm old-school. I didn't know anything about the huge wave of indie author's out there until I was thrown into the mix. I realized my book was published only in Ebook format and the publishing company that picked up my book wouldn't have the same platform as a major publishing house. So, I would need to be a major player in the marketing. Social media was the outlet. I was amazed at all the writers who publish now on their own. I still prefer the standard route. Get an agent. Get a book deal. Have a platform. But, until that happens I have to create my brand myself.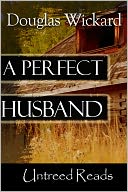 Tell us a little about your book, A Perfect Husband. (I've seen you've been getting lots of good reviews for it).
Thank you. I am so amazed and humbled by the outpouring of positive feedback on A PERFECT HUSBAND. I created the idea years ago while living in New York City. My dear friend, Patricia had a book published on Coco Chanel and was looking for new ideas for her next novel. We would have an 'artist day' where we would have lunch and discuss ideas. APH was one of those ideas, but I think it was called THE KILLING FIELDS. For some reason or another, Patricia passed on the idea, so I picked it up around 2005 and began writing it. I had no idea I would create such an amazing character as Sami! She has turned out to be quite popular, so much so that I am currently writing A PERFECT SETUP, the sequel to APH. I had another book ready to go, a thriller called ENCOUNTER, but my agent advised me to give the people what they want, so there you have it.
So, how long does it take you, on average, to complete a first draft?
Three months. Usually.
Which projects are you working on at the moment?
A PERFECT SETUP, the next installment of Sami Saxton.
How has writing changed your life?
I don't think the writing has changed my life, but the confidence I have now as a writer has. I now know what I was meant to do in this Lifetime. No more searching. That's an amazing thing to experience, to know.
Where do you get inspiration for writing from?Do you listen to music whilst writing or have a 'writing cave'?
I am very disciplined when it comes to completing a manuscript. I have a light that I turn on. When it's on, I write. I call it the writing light. I write first thing in the morning, when my thoughts are clear. I get up very early, when it's quiet and dark outside. I've been known to brew coffee at 3 am. Then, after I finish my chapter…I go back to bed.  I call that 'delicious sleep.'
Is there a particular form, style or genre that you'd like to have a go at writing? Why?
No. I'm very content with my current characters. I have been blessed with some amazing reviews that say my writing is insightful. I love that. Thrillers with insight. I'm not the paint-by-number kind of writer. I like to throw a monkey-wrench into the plot. Eventually, I would like to create novels that push the human behavioral envelope. I love the process of developing complex, intricate characters, building them, moving them around and dumping tons of conflict at them. I want to know how much the human will can actually take and still survive.
Favourite book and/or author(s)?
I read everything. Especially when I'm not working on something of my own. I would have to say though, James Frey, Stephen King, Bret Easton Ellis, James Baldwin, Jonathan Franzen… so many…
Do you think it's necessary to have a high-level qualification in English to be a writer?
Not at all. My degree is in medical technology. Go figure. I believe either you have it, or you don't. Like a painter, you can't create a masterpiece without having that talent reside within you, somewhere, needing expression. Writing, I feel is the same. Without the gift, it's all craft~all craft is without the blessing.
What would you say to those who want to become a writer? Any advice?
Follow your heart. If you are a writer, you will know it. You cannot stop writing. It's a lonely profession. You have to spend  a great many hours alone by yourself. It's also a rollercoaster ride of insecurity, one day you feel the work is brilliant, the next day…it sucks. I also just GO TO THE END. Finish the piece before the rational mind has an opportunity to review it. Don't edit until you finish the piece. GO TO THE END.
Buy A Perfect Husband (USA)
Buy A Perfect Husband – Barnes and Noble (USA)
​Walker's Blog: A DEDICATION TO TEACHERS
Buy A Perfect Husband on Amazon (UK)
Buy A Perfect Husband at Waterstone (UK)