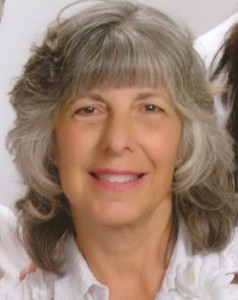 Today we have an author interview with Marie Fostino. A few weeks ago, Marie gave me a copy of her novel, The Silver Locket, in exchange for a review. The review can be found here.
How would you describe yourself in a short third person bio?
Marie is energetic woman, even though she has gray hair, and enjoys life, love and God.
She believes she is to be an example and uses that as she baby sits her grandbabies and works on the ambulance.
She enjoys writing about things from her past, making them fiction, but telling a story of life from her heart.
What made you initially want to write
?
The first thing I published was a book about Alzheimer's. I took care of my father in law until he died with that terrible disease and kept a journal. I made my journal into a book with the hope that I would help other care takers and let them know they were not alone.
Has your motivation changed since then?
Now I write about things from my past with a powerful story, only making them fiction and enjoyable to read.
So, what exactly do you write?
I write YA Romance books.
What do you think is the most important part of writing?
I have a message to give and I hope that I am portraying this message.
What is your favorite part of writing?
I enjoy reading the paper I have written in long hand about what I want to say and then making the story develop.
It is fun making up the characters names and equally as fun making up the situations they will be put into.
Tell us an interesting fact about you.
I was 40 yrs old when I felt the tremor of the OKC bombing. I drove to the bombing site to help, where I was told to leave since I was not in the medical field. This is what drove me to go back to school and learn to become a paramedic.
Do you have a day-job, (other than writing)?
Yes I work full time on an ambulance as a paramedic helping people.
Are you an indie author, or did you get your work published the 'traditional' way?
My first book called Alzheimer's A Caretakers Journal I got published the "traditional" way. But my next 3 books I published myself as an indie author.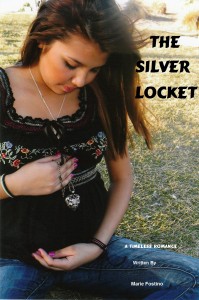 Tell us a little about your novel, 'The Silver Locket'.
This book is about a
girl who is unsure of herself and is easily coaxed into joining "the wrong crowd."
She is then able to rationalize a series of choices that eventually lead to her teen pregnancy. This book is to set up a series of issues surrounding teen pregnancy. The story came to mind after my granddaugher turned 16. Her mother was a teen mother.
Which projects are you working on at the moment?
I actually just got my next book back from the editor and can't wait to finish re-writing it so I can get it out for others to enjoy. It is about marriage, deception, & forgiveness.
How do you come up with the titles for your books?
I talk to family and friends with suggestions to help me come up with the title. I actually think coming up with the Title is the hardest part of the book.
And do you have the final title before completing your book, or after?
I always think I have the title before it is finished but so far I have changed the names of my titles a lot even after I finish writing them.
How has writing changed your life?
I found I really enjoy this and have added this to one of my many hobbies I love to do. lol
Where do you get inspiration for writing from?
My stories are from events that have happened in my life only I make them fiction and change a lot of things to make them interesting.
All my books they came from some life experience.
Well almost. My book called Rosemary & Antonio is not from anything that happened to me.
My grandpa use to drive for Al Capone which interests me so I had to read about him. This helped me come up with a Romeo & Juliet story, but in the 1920's and one of the couple was from Al Capone's side and one from Bugs Moran side.
Do you listen to music whilst writing or have a 'writing cave'?
Don't laugh I have to have it quiet when I write.
Is there a particular form, style or genre that you'd like to have a go at writing? Why?
I love to watch on TV suspense movies and intrigued by them. I would love to someday try and write a good suspense book.
Favorite book and/or author(s)?
My favorite author is Nicholas Sparks and have enjoyed most of his books. Yep even a couple of his books I really didn't like. lol My favorite book of his is the Note Book. I guess I relate having my father in law with Alzheimer's and of course the romance part I was really into.
I enjoy trilogy books like Twilight & The Hunger Games & Star Wars.
Do you think it's necessary to have a degree (of any sort) in order to be a successful author?
I think that having a degree would help. I don't have one and wish I did. I have some formatting issues and grammar errors that are still on my books even after I had them edited. Maybe if I had some college I would have found the mistakes my editor missed.
What would you say to those who want to become a writer? Any advice?
I would tell anyone who has a story to write and share it with the world.
Be careful who publishes it for you.
There are many traditional publishers who ask for money and you can end up giving your rights to your story to them.
So be sure to research any agency that you want to publish your book before you sign any contracts.
Thank You Madeline for taking the time to interview me, and for taking the time to read and review one of my books. I really appreciate you and what you are doing for indie authors. Keep up the good work with your writing.