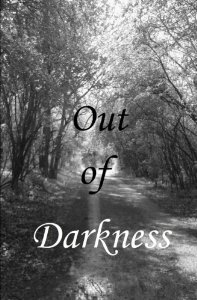 Head over to Amazon and take a look at this lovely paperback collection of spooky horror and fantasy stories! (It's available as a Kindle ebook too!)
The second edition of this collection was recently published and includes a reprint of my short story 'The Photograph' in it, which was originally published by Yesteryear Fiction. Other authors included are Vanessa Wester, Rayne Hall, Angela Kelman, James Smith and more!
I was very excited to have 'The Photograph' republished in it, as this is one of my favourite short stories that I've ever writter.
AND all proceeds from the sales of 'Out Of Darkness' go to The British Heart Foundation.
For more information on this collection, head over to my post about it here, where you can find more links to buy it on Amazon, more information, its official description and more!