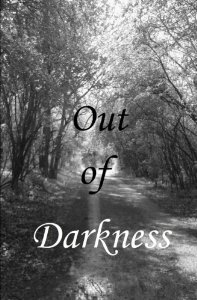 'Out Of Darkness' (second edition)  is a seasonal short story collection compiled by Vanessa Wester, including short stories, with a spooky nature, from authors such as James Smith, Angela Kelman, Vanessa Wester, Rayne Hall, Madeline Dyer and more…
Amazon Official Description:
OUT OF DARKNESS is a showcase for a range of stories from a variety of authors. Escape from reality and plunge into a dark world where ghosts reside, the grim reaper takes form, children are taunted by witches, something dangerous lurks in a pit and more… Just remember one thing…don't be scared of the dark, it won't hurt you. Or will it
Available in both paperback and Kindle format at Amazon. All proceeds from this book go to The British Heart Foundation. Head over to Amazon and take a look at this lovely paperback collection of spooky horror and fantasy stories!
Included in this book:
Black Warning by Vanessa Wester
Guardian Angel by James Smith
Last Summer by Samantha Bacchus
Memory Lane by Sam Croft
The Pit by Gary Alan Henson
Red Shoes by Katherine Hetzel
Glenrose House by Angela Kelman
The Photograph by Madeline Dyer (reprint – originally published by Yesteryear Fiction in July 2011)
Night Train by Rayne Hall
Terrorised by Michael J Holley
Backseat Driver by Jody Klaire
Lost In The Fog by Sonia Wright
Creeping Jesus by Mackenzie Brown
Info On Out Of Darkness:
Publication Date: 11 July 2013 (Kindle Edition), 12 July 2013 (Paperback)
Buy Paperback: Amazon (UK) or Amazon (US)
Buy Kindle Edition: Amazon (UK) or Amazon (US)
Publisher: Vanessa Wester