Yes, you read the title correctly; I still can't quite believe it!
This weekend, 23-24th June 2012, I have received three short story acceptances, all from Midwest Literary Magazine. The stories are:
• Caught Out
• The Lost Baby
• The Day The Darkness Returned
The first story, 'Caught Out', was accepted on saturday 24th June, and the other two today (sunday 24th).
In fact, here's a screen shot of the two short stories which were accepted today: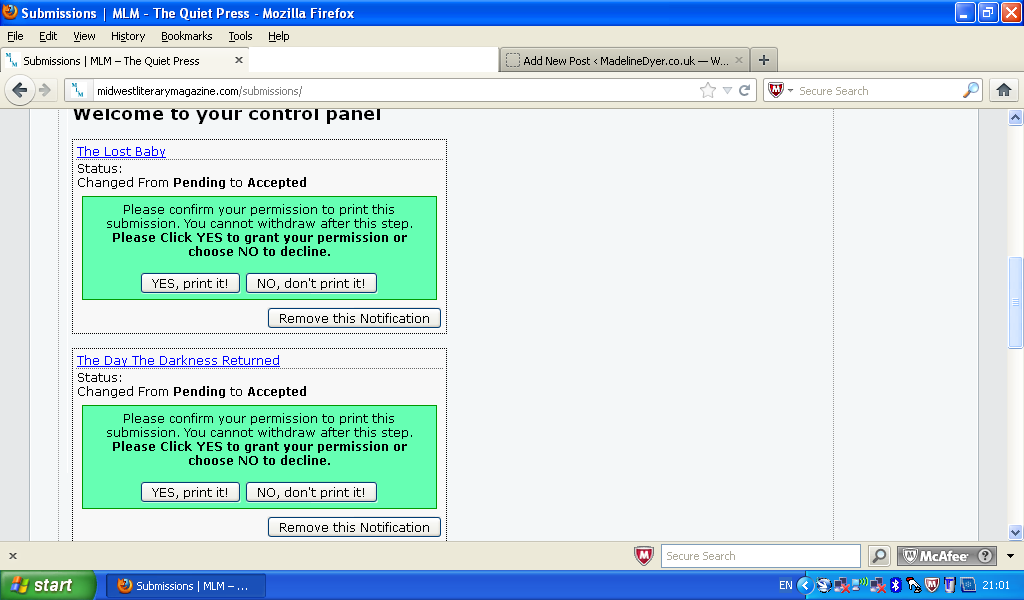 As you can probably guess, I clicked the 'ok' button for each of them! How exciting!
So that brings the total number of short story acceptances that I've had up to 12. And I've only been submitting for 13 months!
In other writing news, draft 2 of 'Spirit Of Fire' (YA fantasy novel) has started, and is going well. As is draft 1 of Letters From The Ages: Book 1. And very soon my ebook, 'Guinea Pigs As Pets', will be published!