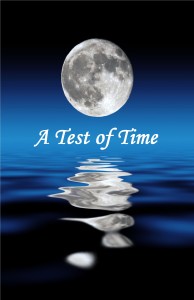 'A Test of Time' is a Seasonal Short Stories Collection, centering around the theme of Past, Present and Future, compiled by Vanessa Wester, including short stories by Vanessa Wester, Britta Jenson, Stephen Mark, Matthew Willis, Madeline Dyer and more…
Amazon Official Description:
A TEST OF TIME is a fantastic anthology of short stories inspired by the theme of past, present and future. Lose yourself in stories that bring together different generations through time travel as well as exploring futuristic ideas. Explore worlds where determination and resolve overcome impossible feats. Let your imagination go as you read about adventures under the sea, a magician's chair, dragons, and mischievous girls on a mission to prank their teacher. All in all, a wonderful collection for children who are mature readers and adults. Dip into our world of short stories… All monies raised from sales of this book will go directly to Foodbank, which provides emergency food for local people in crisis.
Available in both paperback and ebook format, at a number of retailers, it really is easy to get your hands on a copy of this book. And all monies raised from the sale of this collection will go to Foodbank.
Included in this collection:
Needfyre by Jules Anne Ironside
A Stitch In Time by Katherine Hetzel
Detective Glenda by Vanessa Wester
Precious by Vanessa Wester
Reflections by Malcolm Beanland
The Ascent of Man by Matthew Willis
The Orphan Pods by Britta Jenson
Stolen Memories by Madeline Dyer
Ghostly Secrets by Sara Price
The Prophet's Chair by Stephen Mark
Sea Change by Karen Ginnane
Danny and the Tree House Dragon by Baz Baron
The Rules of the Game by Sylvia Petter
Cherries by Kathleen Watkins
Info A Test Of Time
Publication Date: 24 November 2013
Buy Paperback: Amazon (UK) or Amazon (US) or Kobo or Smashwords.
Buy Kindle Edition: Amazon (UK) or Amazon (US)
Publisher: Vanessa Wester