So, exciting news–the new edition of Fragmented has released early!
Fragmented is book two in my Untamed Series, and it's a dystopian story set in a land based on the Virunga Mountain region in the Democratic Republic of the Congo. And it's about an elusive tribe, arranged marriages, and evil spirits (amid the war between the Untamed and the robotic Enhanced Ones), and the main character, Seven Sarr, soon discovers how far people will go to make sure she's on their side in the War of Humanity.
Fragmented only re-released yesterday, and it's already the #1 Hot New Release for YA Geography and Cultures fiction! It's also #22 for bestsellers within that category, and #160 for bestselling YA dystopians on Amazon UK! I'm so excited!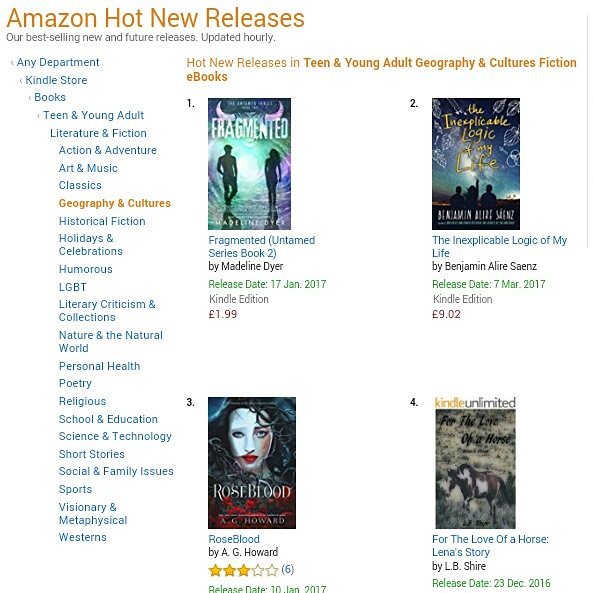 The ebook is currently a $1.99/£1.99 deal on Amazon, iBooks, and Inktera! It should appear on Kobo and Barnes & Noble very soon, and links for those retailers will be added here!

Go and grab a copy now!
(And if you haven't read Untamed, book one in the series, you can find that on Amazon and other retailers too!)
About Fragmented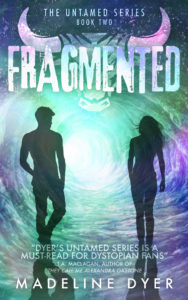 "A YA Mad Max—thrilling and deep, with richly drawn characters and spot-on pacing. With the sequel every bit as good as the predecessor, Dyer's Untamed Series is a must-read for dystopian fans."
T.A. Maclagan, author of They Call Me Alexandra Gastone
After the terrible battle against the Enhanced Ones, Seven and Corin find themselves on the run. With the Enhanced closing in, Seven knows they need to find other people on their side. So, when the opportunity arises to join the Zharat, one of the last surviving Untamed tribes, it seems like the perfect solution.
But the Zharat lifestyle is a far cry from what Seven's used to. With their customs dictating that she must marry into their tribe, and her relationship with Corin breaking down, Seven knows she has to do something before it's too late. But that's easier said than done in a tribe where going against the rules automatically results in death.
And, with the Enhanced still out there, nowhere is truly safe for the Untamed–least of all for the most powerful Seer in the world…and Seven soon discovers how far people will go in order to ensure she's on their side in the War of Humanity.
Battling against the emerging web of lies, manipulation, and danger, Seven must remember who she was meant to be. Her life has never been more at stake. Nor has humanity itself.
Find Fragmented for $1.99 or £1.99: Amazon, iBooks, Inktera, all retailers.