Hey, everyone!
There are (only) four days to go until the new edition of Untamed releases, and I am so excited–but also soooo busy… So, I thought I'd write a little blog post telling you all about my first journey in self-publishing a novel.
My start to self-publishing will likely be different to others' experiences, in that my book was originally traditionally published. The rights reverted to me upon my publisher closing, and so I already had the professionally edited manuscript (where my publisher covered the cost), and I knew my book was ready for publication (again). It's already got 43 Amazon reviews, and has been on Amazon bestseller lists, so I'm confident there is a market for it.
My first step in self-publishing was getting a new cover. In early December 2016, I commissioned Molly Phipps at We Got You Covered and look at the beauty she came up with! Plus, NYT bestselling author Pintip Dunn blurbed my book!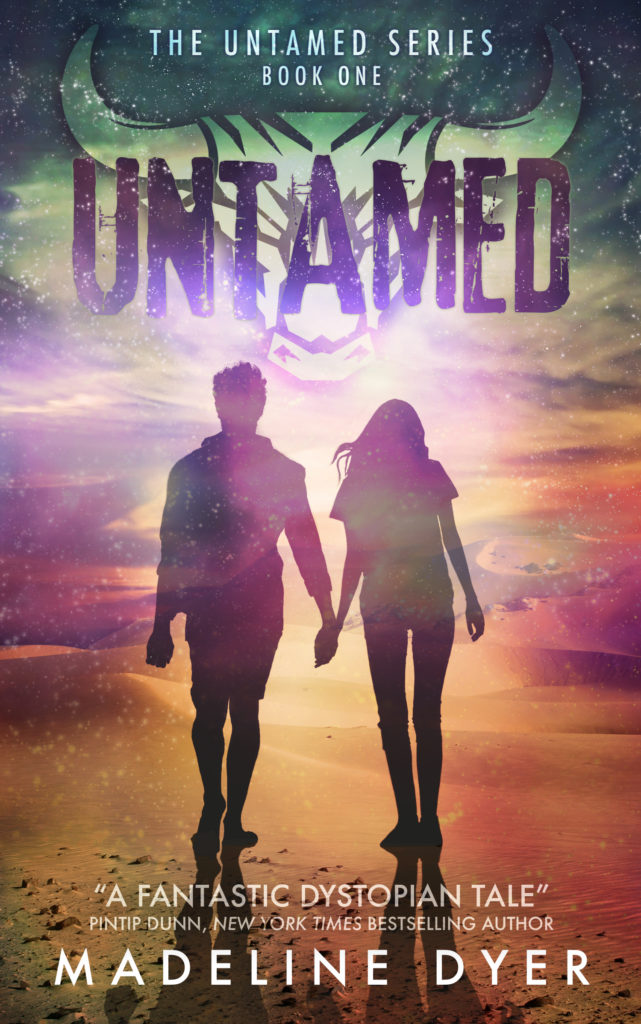 So, I revealed the final cover on December 23rd.
Next, I moved onto proofreading Untamed again. Sure, it's already been proofread so many times, having been trad published, but I still caught a few lingering typos in my read-through. (I'd actually planned to proofread the manuscript in the week between Christmas and New Year, but I was ill, and so I didn't start proofreading until New Year's Day. But it only took a few days, and by the end of Tuesday December 3rd, I had finished proofreading the 97,000 word document. Yay!
The next day, I added in all the other stuff that's needed for the new edition (copyright pages, acknowledgements, etc).  I also came up with a name for my publishing imprint: Ineja Press (okay, it took me ages to decide on the name–about a month, all in all, but I finalised it on the 4th). And also on the 4th Jan, I sorted out all the admin to do with this, mainly registering the imprint with the Nielsen ISBN store and making a logo. Once I had the logo complete, I then added it into the manuscript on the title page. And then I sent the final manuscript file off for interior design and formatting (which I'm also commissioning Molly to do).
Last night, she messaged me to say that the formatting for the ebook was done, and that she just needed the ISBN numbers to insert into the copyright page. We were both under the impression that I couldn't buy the ISBNs until we knew how many pages the final formatted ebook was…and so that was why I waited until today to get the ISBNs…
But, when I logged into the Nielsen ISBN store and purchased the pack of 10 ISBN numbers with my publisher prefix, I wasn't asked for any page number info. Instead, the ISBNs came through immediately, and so I was able t send over the first two ISBNs to Molly, to include on the copyright page (one for the paperback and one for the ebook).
(In the end, I decided to buy my own ISBN numbers, rather than use the free ISBNs that KDP/Createspace offer self-publishers as I wanted to make sure that bookshops and libraries will be able to order the new edition. Some of them can be funny about ordering self-published books, particularly where Createspace is listed as the publisher, which I believe happens if you use their free ISBN option. Also, in using my own ISBN for the paperback–rather than Createspace's–I can also later use another distributor for paperbacks, such as Ingram, if I wish to… of course, I'd have to keep the dimensions of the file the same, but I'm going for 5 x 8 inches, which is an industry standard size for fiction.)
Over the weekend, Molly will be sending me the final ebook files and working on the paperback interior, and then I can upload the files to the retailers, ready for the 10th Jan release date! I am so excited.
There are still a few more things to do though… I've applied for an account at the Nielsen Book Title Editor site, and when I get approved, I'll need to register the book info with the specific ISBN numbers that I'm using. Apparently, it can take 5 to 10 working days to get an account approved.
And when paperbacks release, I'll have to send a couple (I think it's two) off to the British Library as deposit copies. I think I have a month from the release date to send those copies off, if I remember correctly. My book is already copyright-registered with the US Library of Congress, under the Prizm edition, and I don't think I need to update the LOC as the content is the same, so the words are still copyrighted and protected.
I'm now starting to think about the actual release itself on January 10th, and I think I'm going to go launch the new edition with a $0.99 sale price as an introductory offer which will end on January 23rd (the day before the release date of Fragmented, the sequel). If I manage to upload Untamed before January 10th to all the retailers (and I've already created those accounts as they can take a few days to get up and running), then I'll see if I can select the 'pre-order' option to make it available for purchase before the official release date.
But I want to create as much hype about this new edition as possible. Launching at an introductory price will hopefully also reach the impulse-buyers and voracious readers (who look for discounted ebooks), and then hopefully it'll have a buy-through effect on the sequel as well… Fragmented, the sequel, isn't set to release officially on Jan 24th, but I think as soon as I have the final formatted ebook file, I'll try and make it available to buy (not just pre-order) as I don't want to lose any of the readers who may have finished Untamed within a few days).
I'm also hoping to make the top 100 of the dystopian category of Amazon Bestsellers in the couple days following Untamed's re-release, to really try and optimise the exposure of the new launch. My plan for doing this involves:
launching at $0.99 and keeping that price for two weeks, before increasing it to $2.99 or $3.99. I haven't quite decided which price yet, though book one's full price will be cheaper than the rest of the series, as a way to entice readers.
Guest blogging and visiting other authors' sites with my media kit. (Got one stop scheduled so far)
A giveaway for a signed copy via Goodreads. (I've set this up already and it starts on Jan 13th)
A HeadTalker campaign. As soon as I've got an Amazon link for the new edition, I'll set this up.
A giveaway especially for my Street Team.
Asking my Street Team to take part in a number of tasks to help spread the word about the new edition of Untamed.
So, about the Untamed: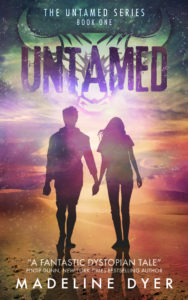 "A fantastic dystopian tale. Highly recommended for fans of strong heroines and intriguing sci-fi worlds."
Pintip Dunn, New York Times bestselling author
As one of the last Untamed humans left in the world, Seven's life has always been controlled by tight rules. Stay away from the Enhanced. Don't question your leader. And, most importantly, never switch sides–because once you're Enhanced there's no going back. Even if you have become the perfect human being.
But after a disastrous raid on an Enhanced city, Seven soon finds herself in her enemy's power. Realizing it's only a matter of time before she too develops a taste for the chemical augmenters responsible for the erosion of humanity, Seven knows she must act quickly if she's to escape and save her family from the same fate.
Yet, as one of the most powerful Seers that the Untamed and Enhanced have ever known, Seven quickly discovers that she alone holds the key to the survival of only one race. But things aren't clear-cut anymore, and with Seven now questioning the very beliefs she was raised on, she knows she has an important choice to make. One that has two very different outcomes.
Seven must choose wisely whose side she joins, for the War of Humanity is underway, and Death never takes kindly to traitors.
Print ISBN: 978-0-9957191-0-1
eBook ISBN: 978-0-9957191-1-8
Release date: 10th January 2017