Please click on any cover or title to find out about the book. If you're interested in ordering a signed copy of any of my books, please go here.
---
 The Untamed Series
"A fantastic dystopian tale. Highly recommended for fans of strong heroines and intriguing sci-fi worlds."
Pintip Dunn, New York Times bestselling author of the Forget Tomorrow series, on Untamed
Reading order: Untamed, Fragmented, Divided, Untitled book four
Standalone Novels set in the Untamed World
Other Novels
---
Novellas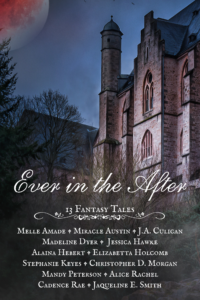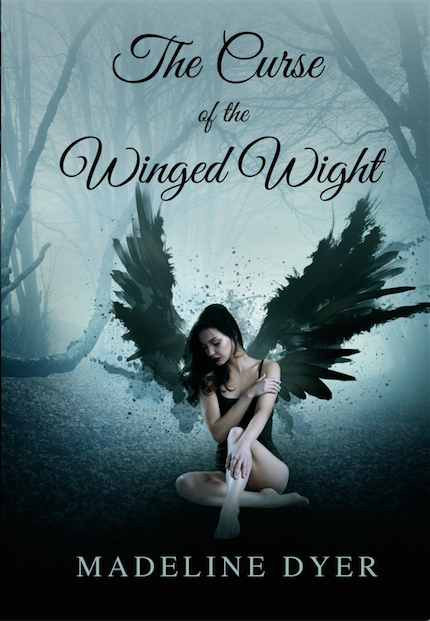 "The Curse of the Winged Wight" (19,000 words)
In this gothic fairy tale novella, inspired by Charles Perrault's "The Sleeping Beauty" (1697), sixteen-year-old Rosanna Mapleven must rescue the evil fairy that possesses her, or she will succumb to a deadly curse.
"The Curse of the Winged Wight" appears in Ever in the After: 13 Fantasy Tales (April 2017) and can be found as a single title release from July 2017 onwards.
---
Short Stories
Short Stories published in Print Anthologies/eBook Anthologies/Webzines/Online Literary Journals
• "The Silent Siren" – Iron Bound issue 3 (June 2011) More info.
• "The Photograph" – Yesteryear Fiction (July 2011). Reprinted in Out of Darkness anthology, 2nd ed. (July 2013)
• "The Eight Thousand And Third Day" – Yesteryear Fiction (July 2011)
• "We Miss You" – Yesteryear Fiction (August 2011)
• "The Power Of Blood" – Mirror Dance Fantasy: Autumn 2011 Issue (September 2011)
• "A Dead Vampire" – Mad Swirl (October 2011)
• "It Doesn't Matter Now" – Daily Love (March 2012)
• "The Creature" – Yesteryear Fiction (April 2012)
• "The Day Of Change" – Yesteryear Fiction (July 2012)
• "Stars" – Linguistic Erosion (February 2013)
• "The Life Of A Time-Walker" – Linguistic Erosion (February 2013)
• "We've Got A Live One" – Father Stars Than These Magazine (September 2013)
• "Soldier X24K" – Yesteryear Fiction (September 2013)
• "Stolen Memories" in A Test of Time anthology (November 2013)
• "Caught Out" – Aphelion Webzine (August 2014)
• "Faith" – Yesteryear Fiction (August 2014)
• "A Patchwork Dragon"– NonBinary Review: Issue 2 (November 2014)